CUSTOM HOME BUILDING
OUR PROCESS
While building a new home is a big process, it can be handled easily if it is broken down into smaller parts. Focusing on each step while keeping an eye on the big picture will make things run smoother. Generally we find that you can break down the home building experience into 4 basic steps.
THE IDEA
The buyer brings their ideas to the table, or the buyer and builder develop preliminary ideas together. Buyers often have saved images, articles, floor plans or other bits of information relevant to their dream home vision. The designer and builder can use these clippings to create a plan for a beautiful custom home that is achievable and will meet your needs and your budget.
THE DESIGN
The designer begins preliminary drawings based on your ideas and conversations with the builder. Preliminary drawings consist of rough sketches of floor plans and levels, projections for the size and location of various rooms, and concepts for sitting the home on the lot. Accurate cost estimates cannot be calculated at this stage, but the builder and designer can guide the work along a plan that will fit within your budget. A final cost estimate can be determined once complete plans and specifications have been drawn up.
THE DRAWING
Preliminary drawings are approved and turned into working drawings. At this time, the designer creates the original drawings that will become the basis for your home's blueprints. Working drawings may consist of four to 20 pages, depending on the complexity of the home and the level of detail.
THE SPECS
Specifications are created to determine the finishes and features that will be used throughout your custom home. While the working drawings identify the quantities of materials that will be needed, the specs determine the quality of those materials. This includes everything from the shingles on the roof to the trip levers on the toilets.
THE BENEFITS OF
CUSTOM HOME BUILDING
Building a home from scratch can be intimidating for many buyers. That's why our team at Complete Contracting takes care of everything, from the initial design to the finished product. We keep you in the loop throughout the entire process, answering any and all questions you might have. We know an accurate cost estimate is key, and we're confident in our ability to craft a stunning new home within your budget.
You can count on us every step of the way to create a high-quality, custom build that will serve you and your family for many years.
CUSTOM HOME BUILDING
CHECKLIST
Following our four step process to building a new home, see below for a more detailed checklist throughout the home building process.
Home Building Checklist Step #1 - Buy Land:
This step might seem very basic at first glance but your land, its location, and topography will affect all the other steps. Some of the features of your land will put limits on the type or style of home you can build. Not to mention the financial component – land can be the single most expensive part of building a home. After all, you know what they say about land, they aren't making any more of it.
Land purchased within a community will more than likely have building restrictions. This can affect things like the style of the home, the building height, its overall square footage and even the exterior color. Make sure you get, read and understand all the regulations that may impact building on your land. Usually the community organization will have all the information you need.
Depending on your budget, your home size and features may be limited by the cost of the land. A prime piece of land in a great location might be worth the sacrifice. After all, you can always add on or modify your home in the future, but the location can't be changed.
Home Building Checklist Step #2 - House Plan:
Some people will say get your financing in order before picking a house plan. But how do you know what the cost of construction will be without knowing what you are going to build? Once you have your land you will know better what features of a house plan you will need. Things like foundation type, drainage, and lot preparation will effect the cost quite a bit.
Once you know your general needs, dictated by your land, you have to choose which type of house plan you are going to buy. Are you going to buy a stock house plan or have a home custom designed? Each have their pros and cons.
Stock House Plans
Buying a stock house plan is the most cost effective. There are lots of plans to choose from. They have the benefit of experience. They have been built before so in a basic sense the kinks have been worked out. With so many to choose from you will most likely be able to find one that suits your needs. And most stock house plans can be modified to meet all your requirements.
Custom Designed House Plans
The main con to a stock plan is the limited ability to make your home uniquely yours. While modifications can go a long way they can not always get you to fall in love with the plan. If your budget allows, a custom home can be life changing and at Complete Contracting that is what we specialize in. It is a chance to create something that will perfectly fit your location and your lifestyle. The main downside is the cost and time. While a stock house plan can be ready to build within a few days, a custom plan can take 6 months to a year to develop. Warranty. One of the great advantages of buying a brand new home is the warranty that comes with it. Professional builders stand behind their work with an after-sales service program and a guaranteed third-party warranty.
Home Building Checklist Step #3 - Financing:
Construction financing is probably the most important part of your home building checklist. But roughly, lenders will require at least 20% down for a construction loan. And unlike a regular home loan the lender will not give you the whole amount up front.
Usually a construction loan is paid out as different milestones are completed. This may at first seem unreasonable but it is designed to keep things on budget. It also protects the lender. The last thing anyone in this process wants is a home 80% complete and the construction loan exhausted.
Most construction loans are short term loans. They must be refinanced after a year or so. After the home is complete the loan will need to be converted into a conventional home loan. Along with the financing, your insurance will need to be converted. Home owners insurance is different than insurance you get while the home is under construction.
Home Building Checklist Step #4 - The Builder:
I don't say "find a builder" for this step. Because you will need to have a builder involved when you are picking a house plan. You will need his help with gathering information about the cost of the home when you go looking for financing. A builder can even help with finding or assessing land.
A local builder can be a vital source of information. They will know what areas are difficult to build in and what obstacles you will face. During construction, a good builder will keep you in the loop and encourage your participation. They will help with unforeseen issues and suggest solutions that you may not be aware of.
With Complete Contracting, we are with you from the start of planning to the building of the home to customizing the design and decor to your liking. We are a full-service contractor and we are ready to help you build your dream home! Give us a call today to start this process.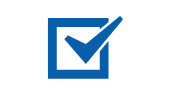 "We are so glad we chose you to help us build our new home! We love our home and living out here so much! Thanks for all your effort and hard work! We enjoyed getting to know all of you!"
"I have spent time around many other contractors. You were hired because I saw the same care/integrity in the building process that I put into my own job. When it came down to it, for me, there was no question who was going to build my house. The time and care you put into every aspect of the building process was incredible. Budgets, construction, product selections, ect. The entire process was very smooth and could not have gone any better."
"Your selections of subs…I could not have asked for more! They were all friendly, clean, professional and did an amazing job! I would not want any other subs, no matter the cost. I cannot think of one thing to complain about through the whole process. In the end, you built us a home, not just a house. We love everything about it. We are very thankful for all the hard work, care and concern you put into building our home."
Proudly Serving Sioux Falls, SD and Surrounding Areas for 20 years